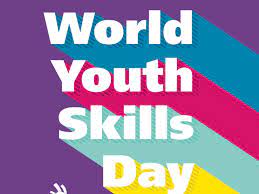 Rawalpindi,   (Parliament Times) :   The Speakers at a seminar held here on Friday to mark the World Youth Skills Day laid great emphasis on skill development and demanded the government to focus on the strategic importance of equipping young people with the skills in high demand in the international job market.
The seminar was arranged by Knight Human Management (KHM) Shalaan GL Pakistan in Rawalpindi which was attended by a large number of experts and students including Dr. Hafiz Matiullah, Prof. Dr. Mubarak Hussain, Engineer Mohammad Akmal and CEO of KHM Khalid Nawaz. The passing out students of a 4 months training course on tax advisory were also given certificates on the occasion.
Khalid Nawaz said the education and learning system is yet to return to pre-crisis conditions of COVID-19 and during the emergency lockdowns, the learners had lost their precious time of learning. "But we did what we should be with regard to training a batch of students with the skills as professional tax advisors", he added. He said we accumulated the resilience and creativity of youth and focused attention on imparting technical and professional training of youth with the observance of all SOPs.
He said tax advisory skills are equally important among other ones like digital-age literacy, technical, hard and soft, communication, creativity and interpersonal skills. "It signifies the great importance of skill development in students in a constantly changing world for a career search", he mentioned. He asked the students that only skills differentiate between you and a general candidate in the job search and that's why skilled people are special in terms of qualifications regardless of educational qualifications. In fact, a career is almost impossible without some specific skills whether it is technical skills or hard skills or soft skills or life skills, etc. He further said the professional tax advisory is an on-demand skill and our trained professionals can get jobs easily in any industrial or trade organization.
Prof.Dr. Mubarak Hussain and other speakers said there is a dramatic change in the world due to the unprecedented use of technology during the past few decades. "These transformations impact all spheres of our life including education, economy and career", they added saying to cope up with the increasing pace and changes, students should learn the necessary skills to make sure of their desired career. In this direction, the government and private sector should shoulder their responsibilities with regard to providing the youth maximum facilities of skill development.
Dr. Hafiz Mohammad Matiullah said that the government, education system and education policy would make sure of the skill development in students. He stressed the government to focus on skill development facilities while making a uniform education policy. Later the students who passed their tax advisory course were awarded certificates and prizes.