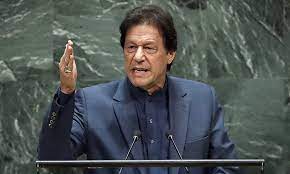 ISLAMABAD:    Prime Minister (PM) Imran Khan has said the government cannot provide most employment opportunities and the youths should focus on starting their own business.
In a video message the P;M said unemployment is major problem of the youths. Government is facing pension problem. In most of the countries people do jobs in private sectors or they do small business.
He held government will impart modern skills to the youths so that they could do job in the sector of technology.
PM underscored the youths who have business ideas should apply and government will provide them loans.
He remarked that government has allocated Rs 100 billion for youths. We will increase it every year. It is our endeavors that youths should get jobs.
He asked the youth to take full advantage of Skills Education and Kamyab Jawan Programs (KJP) launched by the present government for creation of job opportunities in the country and contribute their share to the development of the country by learning modern skills.