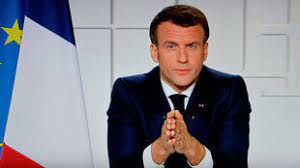 From Sardar Zulfiqar Aziz
Paris:   The Lockdoan eased in France as France's long wait for a "café en terrasse" finally ends (today) on Wednesday as bars, restaurants and cultural venues reopen at partial capacity after a protracted pandemic closure. It's a sort of celebration. Through the country and especially In Paris.
The Government plans to gradually reopen the country, six months after a second nationwide covid-19 lockdown was enforced in October last.
Cafés, restaurants and bars can reopen their outdoor terraces to groups of up to six and at 50 percent capacity, while cultural venues including theatres, cinemas and museums will also reopen at partial capacity.
The curfew is being pushed back to 9pm from 7 pm, though the government has warned it could reverse such measures should infections spread again.