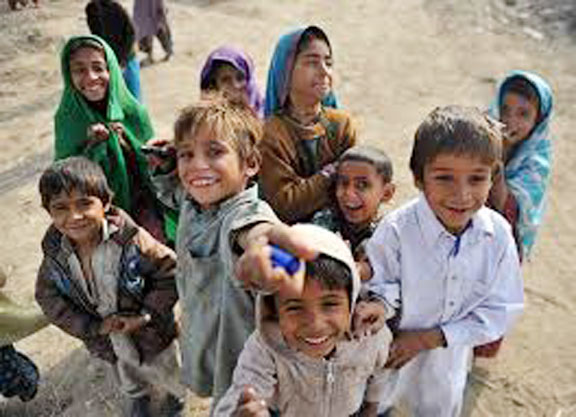 Islamabad,(Parliament Times): Associated children's clubs of Society for Protection of Rights of the Child (SPARC) demanded that the government should allocate resources for protection and promotion of child rights. The demands were made during a press conference and an awareness walk for the children rights in the eve of the Universal Children's Day on Friday at National Press Club Islamabad.
A large number of school children and child rights activists' participated in the walk who were carrying banners and pla-cards inscribed with child rights slogans marched on the road in front of National Press Club Islamabad.
Addressing in the press conference on Universal Children's Day, children demanded the Federal and Provincial governments to increase resource allocations to improve the status of child rights in Pakistan.
Laiba Abdul Sattar 13, highlighted the importance of increased budgetary allocations for protection and promotion of child rights. She also urged the need to devise system and mechanisms to bring children's voices and views into decision making process under guidance of Article 12 of UNCRC. A child friendly budget also gives information on health, education, protection, justice and social welfare and it also Indicates to examine and assess reprioritization of government expenditure towards service delivery to children.
Syed Musa Khan 14, expressed all children in the world have special rights and they need their rights to be protected in all respects without any prejudice in any way. This is necessary to ensure their well-being, successful development and their rights. Not only parents, but all governments and state institutions have duty to create a child friendly environment and to promote children's rights in order to ensure future.
Ruaim 14, told media persons that Pakistan ratified the Convention on the Rights of the Child on November 12, 1990 and the successive governments have renewed their commitment to creating friendly environment for all Pakistani children. Unfortunately, huge challenges remain for them in the country. There are laws regarding child Education, Health, Nutrition, Juvenile Justice, Violence, Neglect, Labour and Marriage but unfortunately these laws have not been fully implemented.
Shehzeen 11, said that social protection is the basic human right of children, enshrined in the United Nations Convention on the Rights of the Child (UNCRC). She added that based on the convention, children have the right to social security and an adequate standard of living, both of which can be guaranteed for children and families who live in poverty through publicly-funded social protection.
Usman 12, said that each child has a fundamental entitlement to a process of development that recognizes and enables their agency, their own affairs, circumstances and aspirations. It is not enough that we have the best intentions for the child, or that we are committed to find the resources and programmes needed to achieve such intentions.